About Minarc  
Located in Santa Monica, CA, was established by Erla Dögg and Tryggvi in 1999. The work of their practice ranges from small-scale renovations to new construction, in residential, commercial and public settings. Each project shares an emphasis on the blurring of distinction between interior and exterior spaces through the exploitation of natural light, creation of outdoor living rooms, and artistically framed views of nature.
Who are Erla Dögg Ingjaldsdóttir & Tryggvi Thorsteinsson?
Principals Erla Dögg Ingjaldsdóttir, Assoc. AIA and IIDA, and Tryggvi Thorsteinsson, Assoc. AIA, derive inspiration from the unassuming, almost austere beauty and otherworldly natural features of their native Iceland, the land of fire and ice. An appreciation for the absence of barriers and respect for open and integrated living spaces have become key elements of each project.
The firm has gained considerable recognition for the holistic, environmentally aware approach that drives their choices of materials, such as the absence of paint, tiles and carpet, or the energy-conscious use of natural cross-ventilation in place of artificially forced air systems. The innovative use of reclaimed wood, recycled glass and rubber tires, cement panels and sustainable materials are another hallmark of Minarc designs. Complementing these eco-conscious decisions is the use of warm, natural materials such as walnut, birch and ipe, a durable South American wood that can last up to half a century.
This holistic approach to design through the use of innovative materials and application of sustainable practices has earned the firm numerous awards and accolades including an IIDA Calibre Award, IDA International Design Award, and several International Interior Design Association (IIDA) awards.
"Remove layering of materials – Embrace the flaws – Less is always more."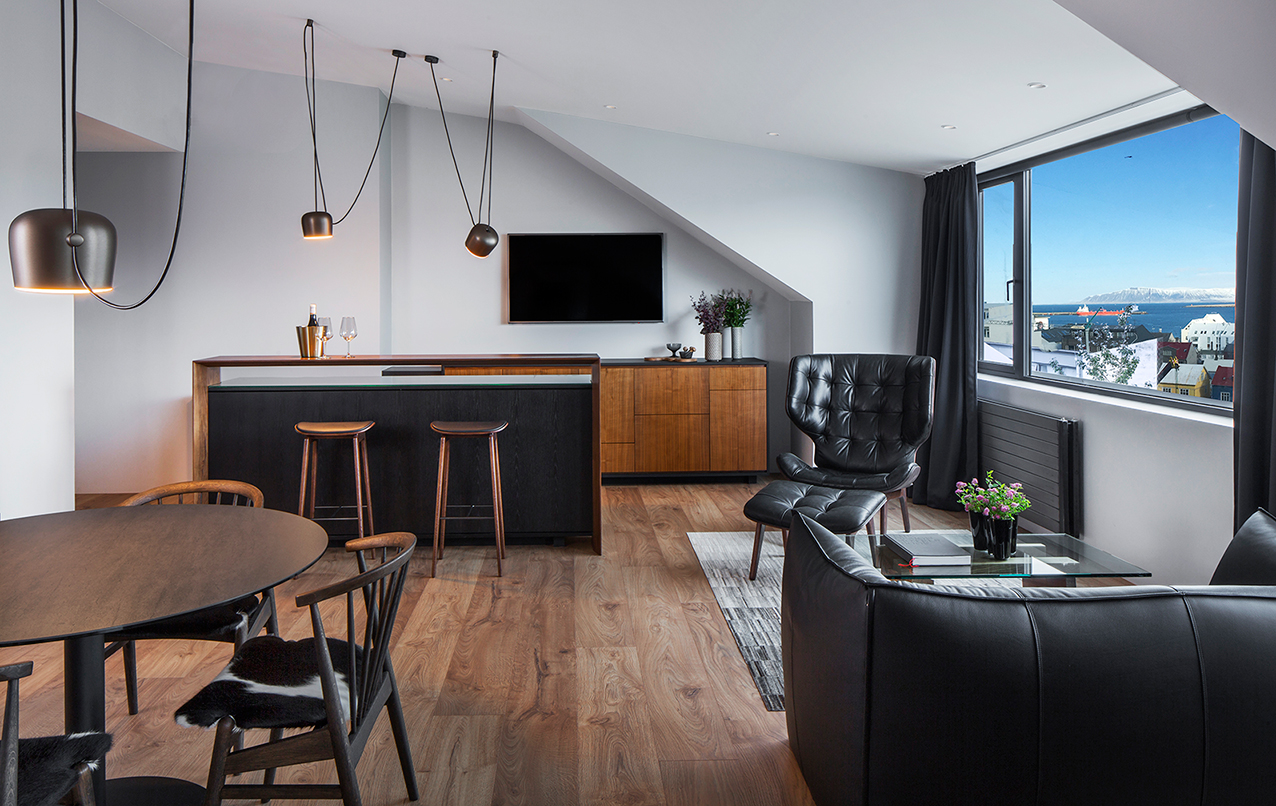 Design tip:
Remove layering of materials – Embrace the flaws – Less is always more.
Color crush right now: 
Nature and connecting it – My ultimate "color crush" are the colors of nature and the meaning behind the use of a particular color in each project. For our latest project we've been connectng the interior to the exterior views.
For example in our latest hotel, Ion City – the sofa on the north side has ocean view and reflects the blue color of the ocean and connects it to the interior. However, the sofa on the south side is red, which reflects the view of the red roof tops common in Reykjavik.
Design element you're obsessed with: 
Off the floor elements – We have been developing furniture, tables and chairs for example that appear floating – which I'm currently obsessed with.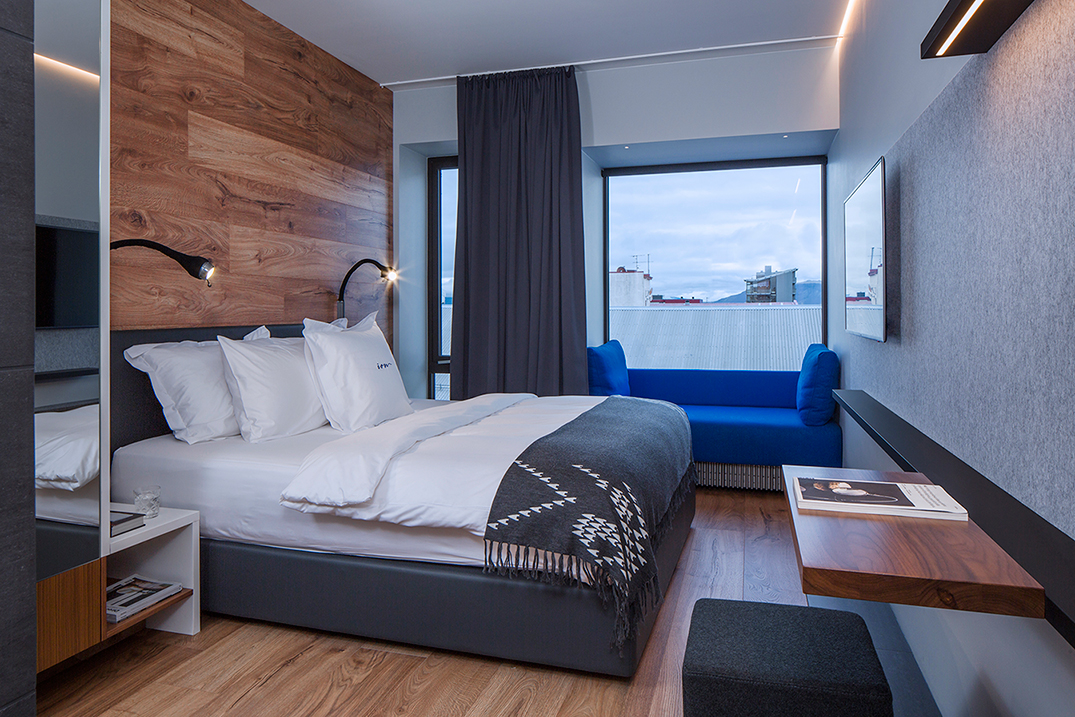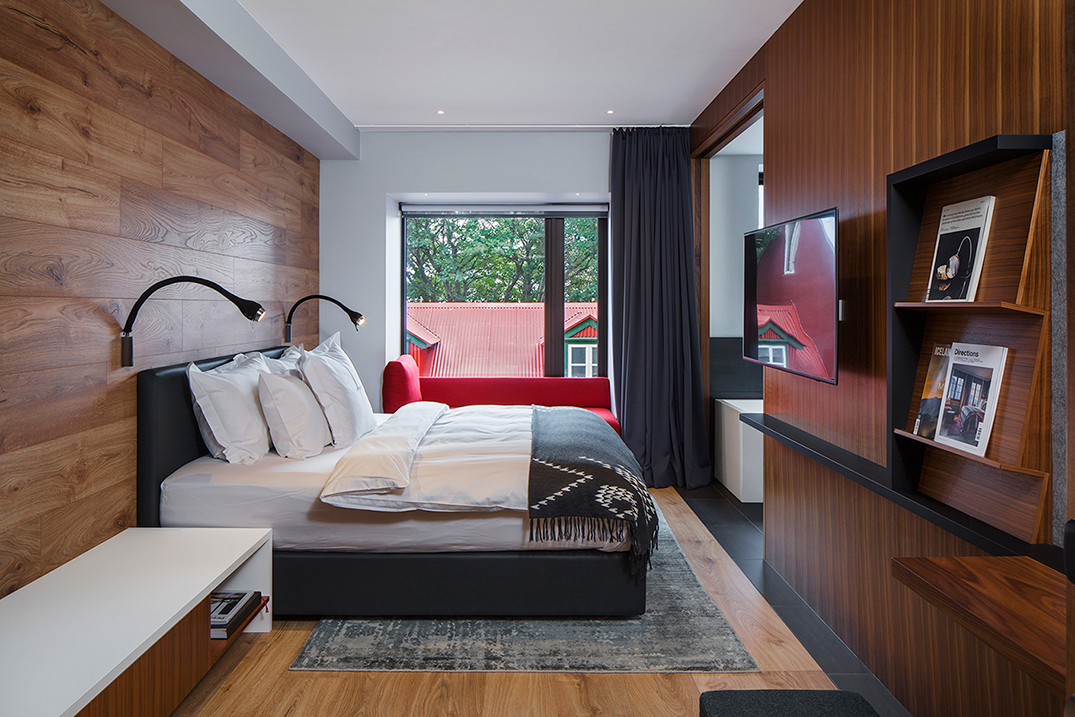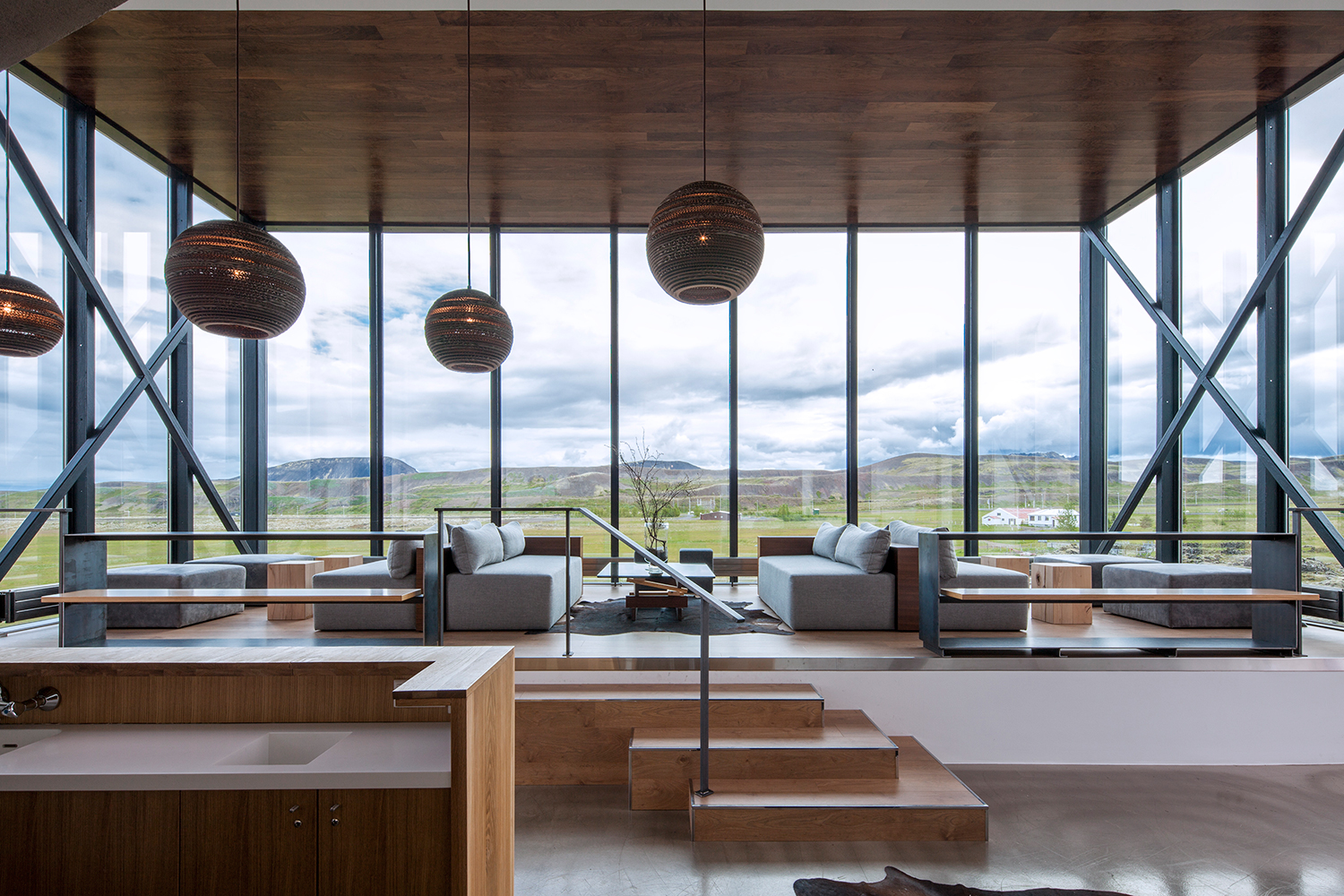 What is your first source of inspiration?
Open mind with open eyes – use the surroundings around you in an innovative way.
Favorite places: 
Where my family is at is eternally my favorite place. Also, a place that surprises us in one way or another are always memorable.
Favorite Hotel: 
Ion Hotels – Ion Adventure for the view, the nature… Ion City for the city, the sauna… being in the middle of everything.
Music you are playing right now? 
Our daughters play piano, cello and clarinet and that warms the household everyday.
For more information visit www.minarc.com