Who is Emporium Design? 
Emporium Design is a fully integrated, forward thinking design-build firm specializing in transforming spaces to reflect the passions and philosophy of each client.
Robert Stansell and Timothy Welsh are the Co-Founders of Emporium Design. They pride themselves in being selected by clients who look for a full service firm that will provide outstanding services, out-of-the-box thinking, cost-effective solutions, cutting-edge materials and products, and quality construction that is sustainable and energy-efficient.
A recognized leader possessing a truly international design perspective, Robert has extensive experience in all phases of architectural and interior design – including comprehensive knowledge of environmental issues and sustainable design.
Armed with a design sensibility that is matched by his technical knowledge, Tim's passion and hands-on approach ensures that the team's collective vision and expectations are not compromised, from design conception through construction, for each and every project.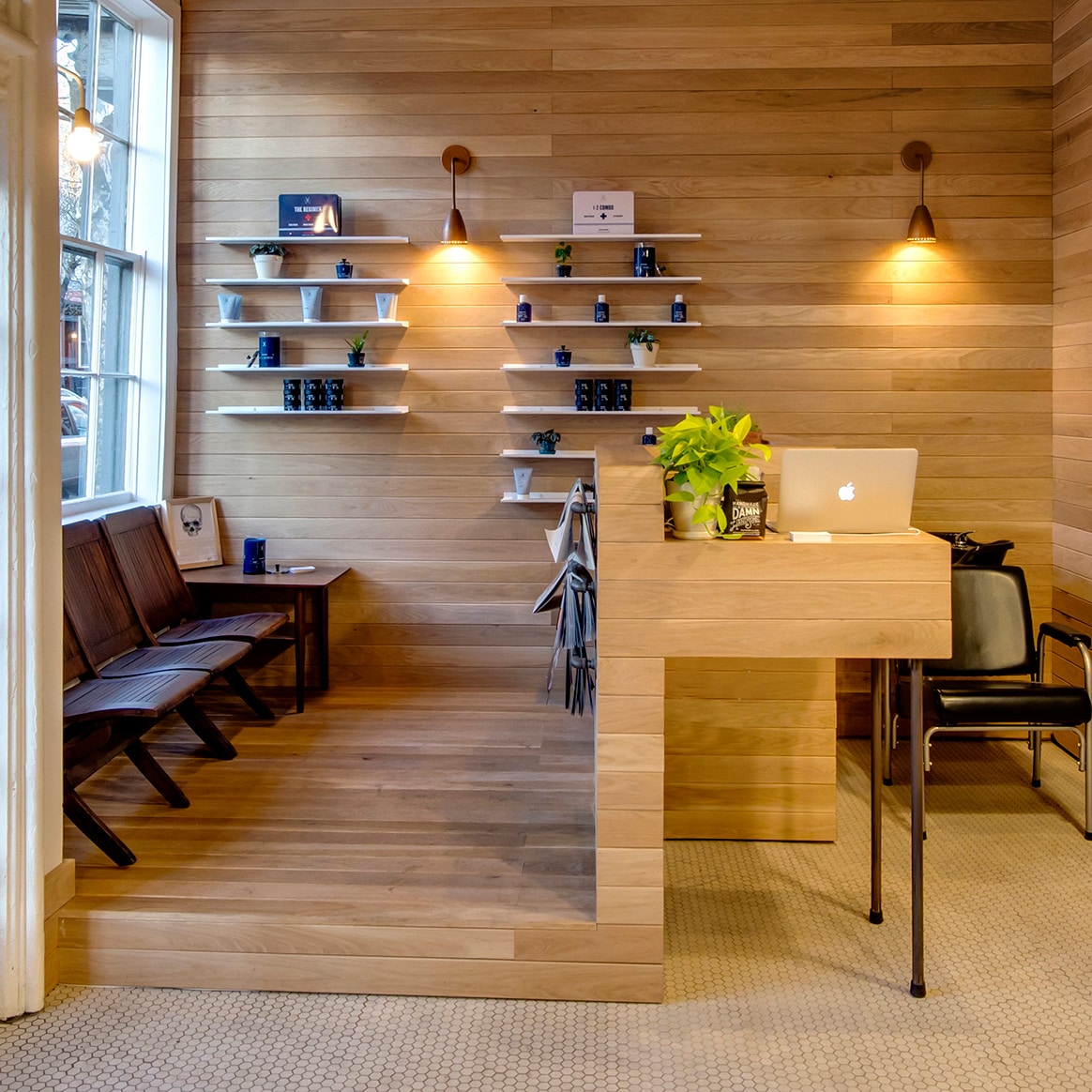 We sat down with Robert to hear more about their firm and inspirations.
I knew I wanted to be a Designer when: 
I grew up in a family of architects. My father and younger sister are both architects. Tim comes from a family of buildors and contractors. Tim and I met the first day of Architecture school and shared the same interest in design, craft and fabrication. We realized we made the right choice in school, but wanted to take a slightly different approach to architecture and design.
My style in three words:
Craft, Comfortable and Timeless.
Color Crush right now: 
Emerald Green
What's your dream project?
We once bid on an abandoned lighthouse, with the intent to convert the old utilitarian structure into a warm and inviting bed and breakfast. Unfortunately we were outbid in the auction, but we've been looking for a similar dream project ever since.
"We specialize in transforming spaces to reflect the passions and philosophy of each client."
Favorite place to Travel:
By far, a trip I took with my wife to Morocco has been the most inspirational place I've travelled to date. We spent time in Casablanca, Fez and Marrakesh. The detail on the tile and wood work has been a major source of inspiration for me since.
Favorite place to shop: 
Tim and I always look forward to the triannual Brimfield Antique show in western Massachusetts to source items for our hospitality projects or for inspiration on projects to come.
Favorite Hotel:
I've always loved the Delano in Miami Beach. I haven't been there in years, but I loved how effortlessly timeless and cool it was when you walked through the lobby and out to the pool.
For more information visit www.emporiumdesign.com